Camera-Shy Lolla Mae de Grace
Lolla Mae de Grace is the most illusive Havanese to photograph. I've been at Pastor Ed and Debbie's numerous times for hours each time. No matter how close to Lolla or how far away, she manages to evade the camera. No matter how patiently I wait, the very minute I go to click she'll turn and move away. I've yet to get a really good photo although I have dozens of Lolla blurs!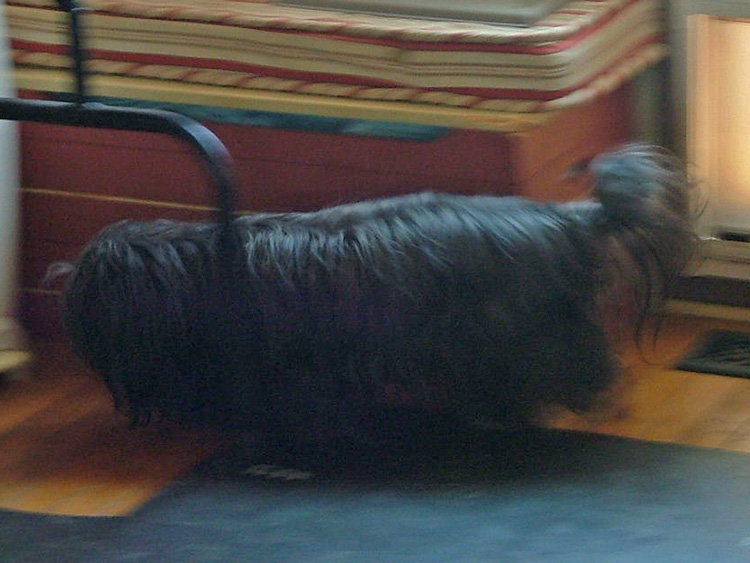 This is the closest I was able to get and off she went. Lolla's so funny. It's as though she has an instinct for cameras. Celebrities most certainly could learn a thing or two from Lolla about avoiding the papparazzi!
Lolla Mae de Grace will be presenting us with puppies around June 12, 2015. So we'll keep you posted.  __WebLady