Showing off our latest 5 puppies by Laurel and Lokkei. And honoring our Chocolate Boy 1 year old Havanese who has been on the show circuit!
Our featured image is mommy "Laurel" with her new pups born February 23rd. Three little boys and 2 little girls will be looking for their Forever Families soon. If you're interested, be sure to call Deb (because she does NOT respond to her blog of FB posts).
Regarding the new pups, Laurel is a great mom. And let us show off 2 fun videos of the amazing sire Lokkei de Grace. He was Havanese ambassador for Havre de Grace 🙂 Check out Lokkei's Tour of Havre de Grace: (watch til the end for some of the 'bloopers.')
Lokkei is a Grand Champion and produces beautiful pups. Such a sweet nature and loveable guy! Enjoy this 2nd video where he meets our late Mayor Wayne Dougherty. Love it!
Back from the Show Circuit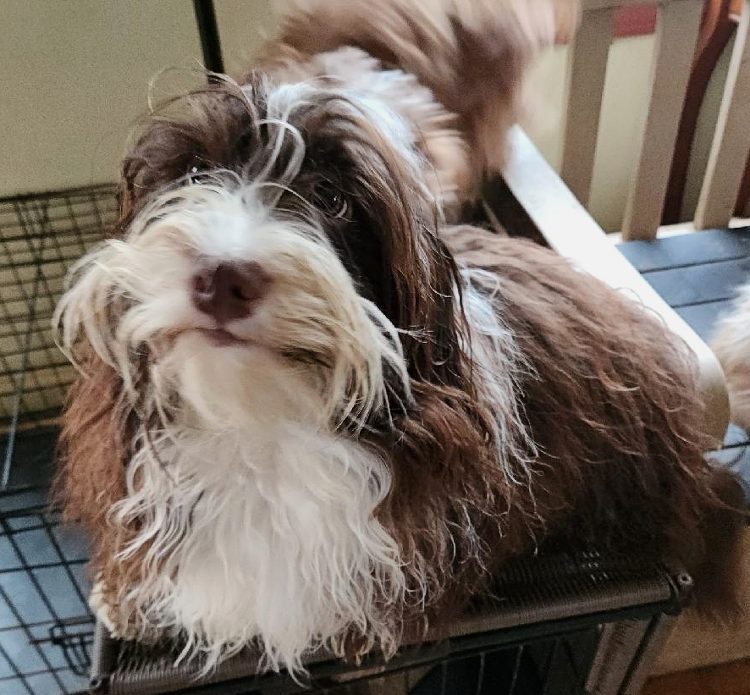 Meet our "Chocolate Boy" – one-year-old Havanese. This little guy just returned from this show circuit and enjoying a bit of leisure time with Deb. I'm sure we'll be hearing more about his adventures soon.
REMEMBER: Deb only responds to phone messages: 410-459-8162.