Beautiful Havanese Pups Have Been Born!
Two healthy and happy litters of Havanese pups: 12 pups of 9 boys and 3 girls. Havre de Grace, MD
2 Litters of Havanese
It's an exciting month with two litters of Havanese pups. Guess we'd call it a 'busy' month as well. They are all healthy and mommas are doing great.
The above photo shows six little boys.
Below we have a photo with 3 little girls and 3 little boys.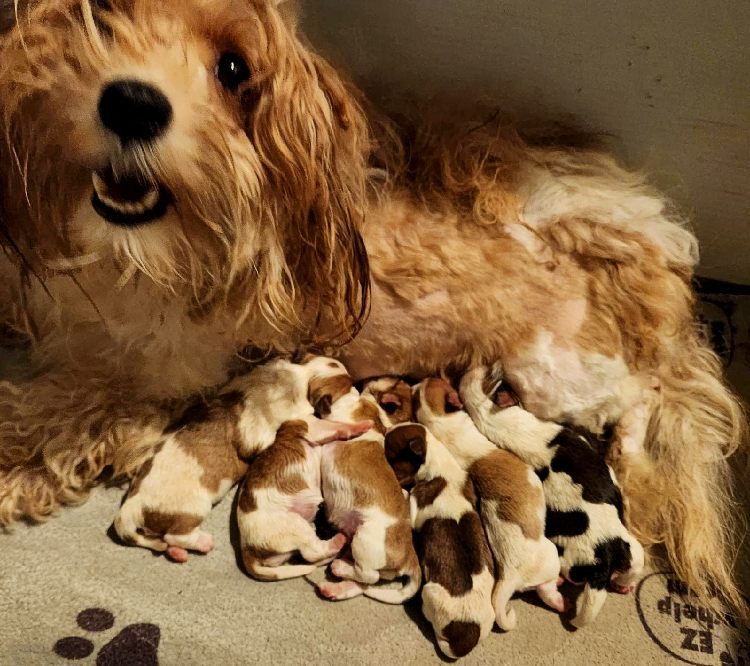 REMEMBER: Call Deb if you want to arrange to see the pups and choose your new best friend! It'll be a few weeks before they're ready. Call Deb directly at: 410-459-8162!