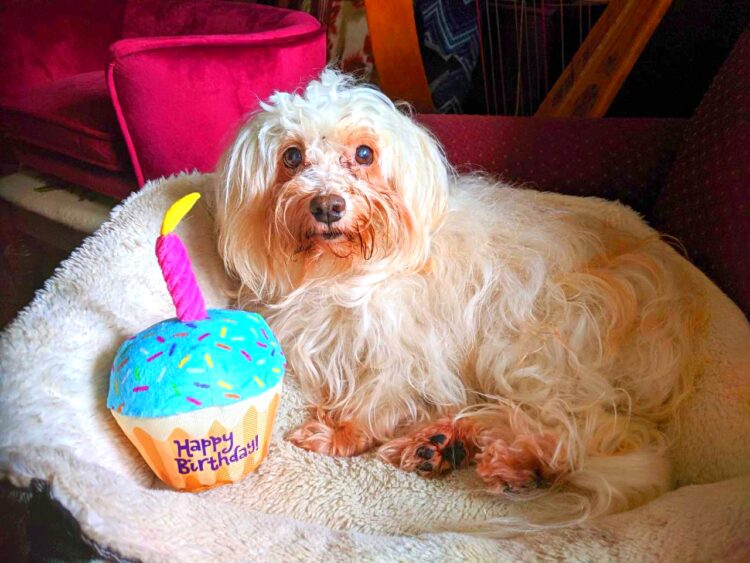 Lilli de Grace wins every heart
Lilli was our first Havanese and the start of our raising pups in Havre de Grace. She's been a real trooper – even helping with other pups when new moms had a hard time adjusting. Still regal, our Queen Lilli can definitely appreciate the festivities for the Queen of England.

Learn all about our Lilli by CLICKING HERE and reading all the posts we've made about her over the years. Then visit our FB Page and leave a comment or a HaPpY BiRthDaY greeting.