One beautiful Havanese puppy left
THIS LAST LITTLE GUY IS SOLD! He's going to make the new Forever Family VERY happy. These are just the greatest little dogs! Best to all of the new families who will be picking up their new additions in about a month. I'm sure we'll have posts from some of them in the future! 🙂
PLEASE NOTE:There is an interested party as of 6/6/2014. We will update once confirmed. Thank you!
At barely 6 weeks, of the two puppies we had left, we sold the black male yesterday. We are so proud of the latest litter of pups from the Grande Dam of them all, Lilli – and GCH Larrgo – making up our 4th Generation! The ONLY beautiful Havanese puppy left, is this little guy: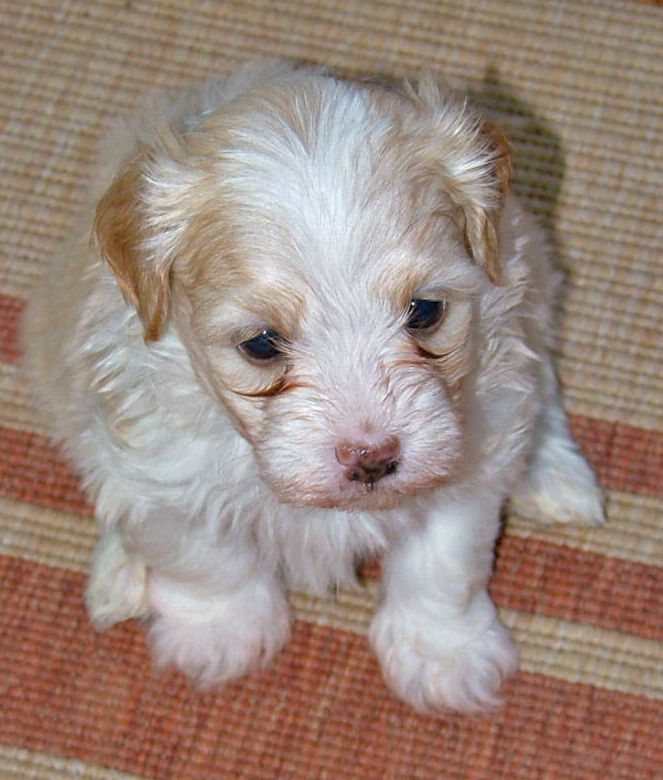 He is so playful and friendly. The web lady nearly took him home. Here are a few photos of this adorable little pup.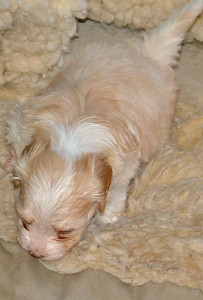 This one we called "Camouflage mode" ….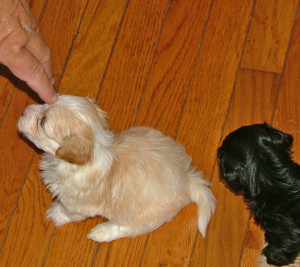 This one is "Love touch" …
And below… well, just a simple puppy behavior…. "Come on. Let's PLAY!!!"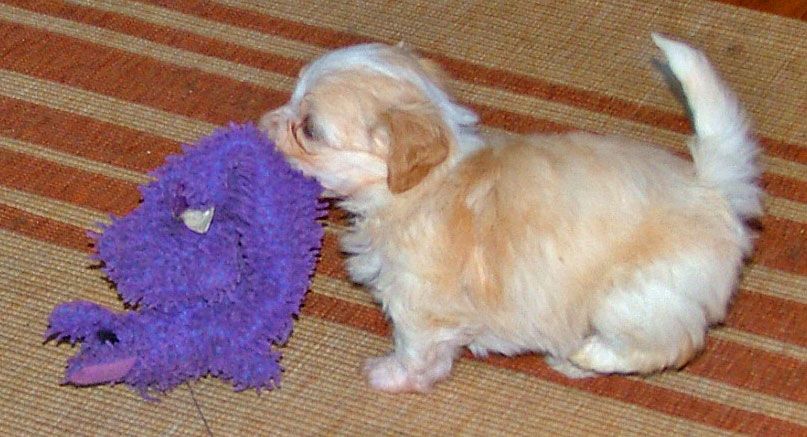 So give us a call today if you're interested in a delightful Havanese puppy….. our last one looking for a Forever Home… til our next litter….