Havs de Grace is proud of our four generations of Havanese!

We are so proud of the latest litter of pups from the Grande Dam of them all, Lilli – and GCH Larrgo. That's the 6 cuties on the right. They are the 4th generation of their home-bred Havanese.
On the left is Lilli de Grace and next to her is We Luv Lucci de Grace – another Grand Champion. Next to Lucci is her son We Luv Lickin Larrgo de Grace, also a Grand Champion.
Our home-bred Havanese have been a joy. With several Grand Champions and more to come, we celebrate four generations at this point in time. The latest 6 puppies are true to their line!
Four of the six puppies are spoken for.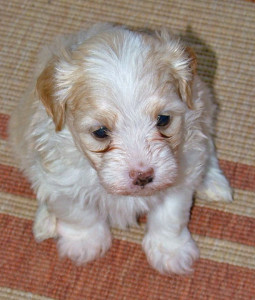 But there are still 2 males that are available.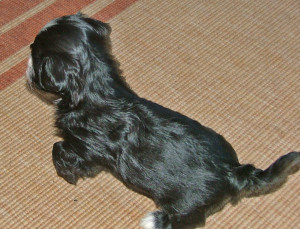 They are 5 weeks old and
soooo very much fun!
Come on – admit it – they are ADORABLE! Well, okay, so the "weblady" is a bit biased. haha But they were so much fun during our photo session. I nearly forgot to point the camera!!!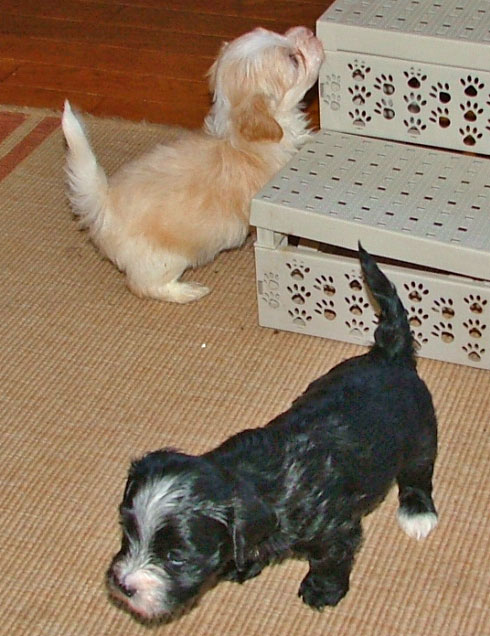 Contact the Heydt's ASAP if you're interested. They only get cuter by the minute!