Munch and Angel drop in for a visit!
John & Gloria Kropewnicki and their son, Charles, and daughter, Julia were returning from the Great Smokies in Tennessee with their two Havanese – Munch and Angel.  As they were approaching exit 89 of I-95, they remembered us saying if they ever travel I-95 to be sure to stop in and say "Hi".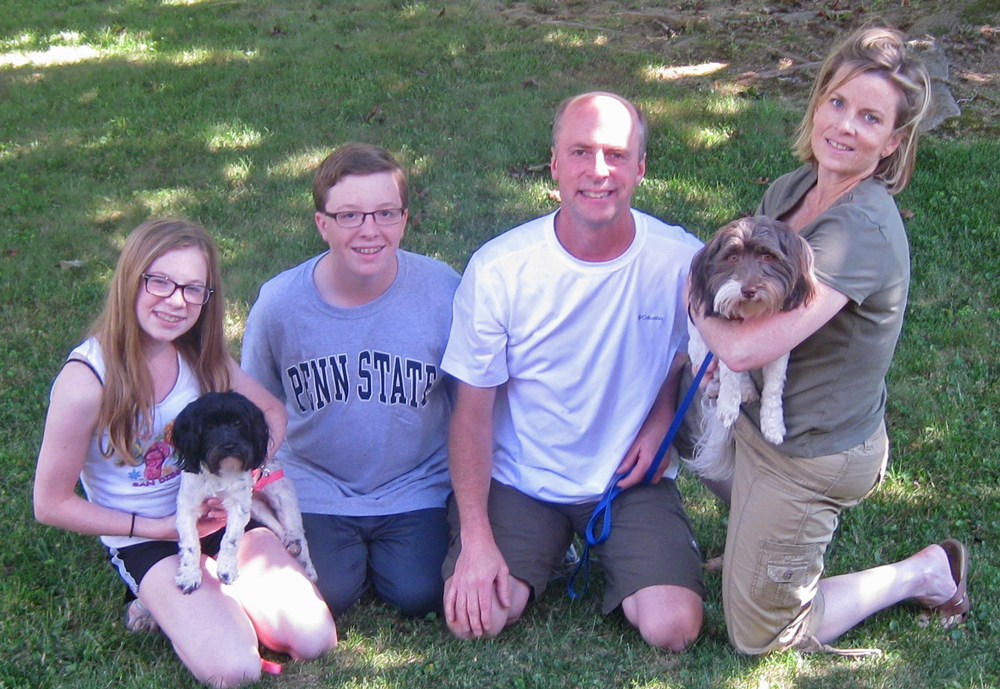 And this did just that! The last week of August they dropped by to say 'hi.' What a wonderful treat for us. Their Havanese love to travel with the family.  Both dogs are 2 years old this week.  They live New Jersey.