LOLLA MAE de GRACE delivers 3 little Havanese pups

Remember our camera-shy LOLLA? Well, she DID surprise us with 3 beautiful little pups during the night of June 13, morning of June 14.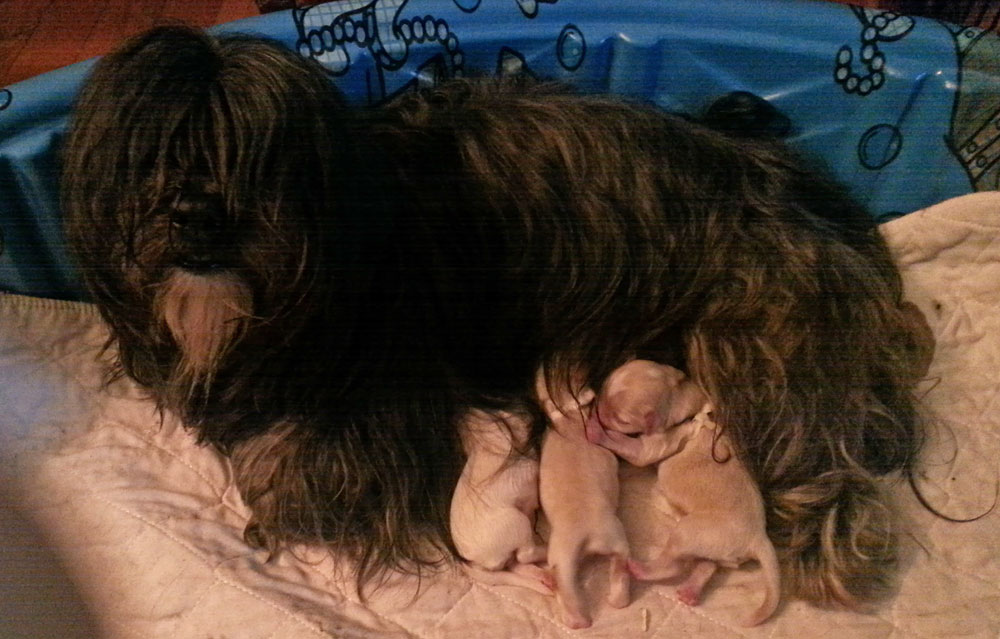 Ch. LOLLA is our beautiful, black, Havana Silk Dog. We are so pleased with her 3 new tan/red pups: 1 female and 2 males.
UPDATE ON THE OTHER PUPPIES:
Lillie is doing well and her puppies continue to eat and sleep and grow.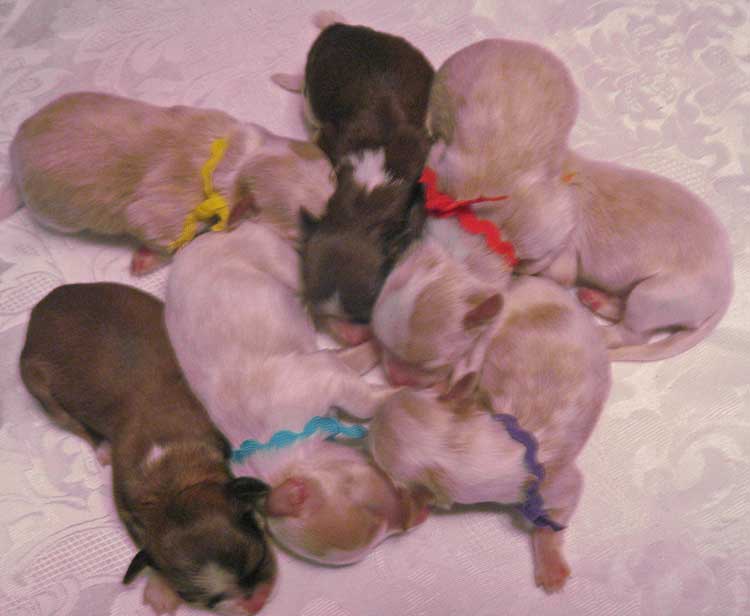 Lucci is always adding to our excitement as her pups snuggle (hers are the 2 black and white males below).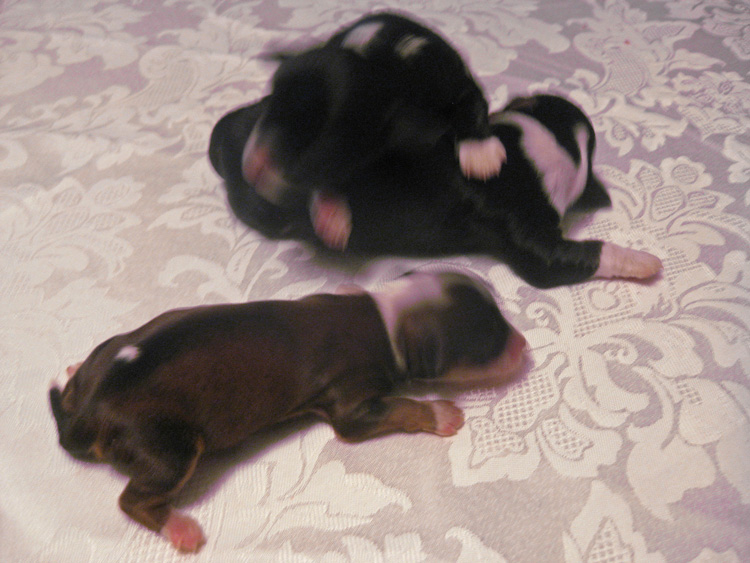 Sadly, Lilli and Lucci each lost a puppy due to not being quite mature enough at birth. The dark red pup in the bottom of the photo was the little fellow Lucci lost. Lilli lost the tiniest of her tan male pups.
IN TOTAL, we now have a total of 12 beautiful puppies.  (Lilli -7, Lucci – 2 and Lolla 3).  We have 5 females and 7 males. The two black/white are males from Lucci. Lolla has 1 female and 2 males.  Lilli has 4 females and 3 males.