Our Biewer Terrier Chandler and new pups
Now and then, we can be given a surprise!
Chandler, our Biewer Terrier, has created – literally – just that! He obviously managed to get to two ladies during breeding time. But check out the beautiful puppies he's sired!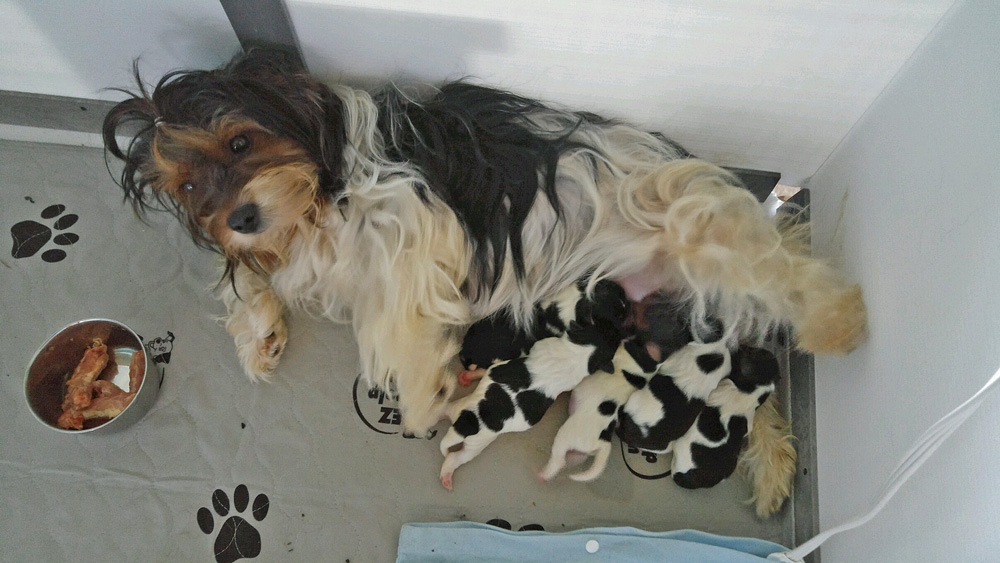 The above photo is Fionna with her puppies. She's a pure Biewer Terrier and, yes, Chandler, also a Biewer, is the daddy. She has 2 girls and 3 boys, born March 21, 2017. They are beautiful, healthy and will be available to go to their Forever Families at about 12 weeks – around June 12th!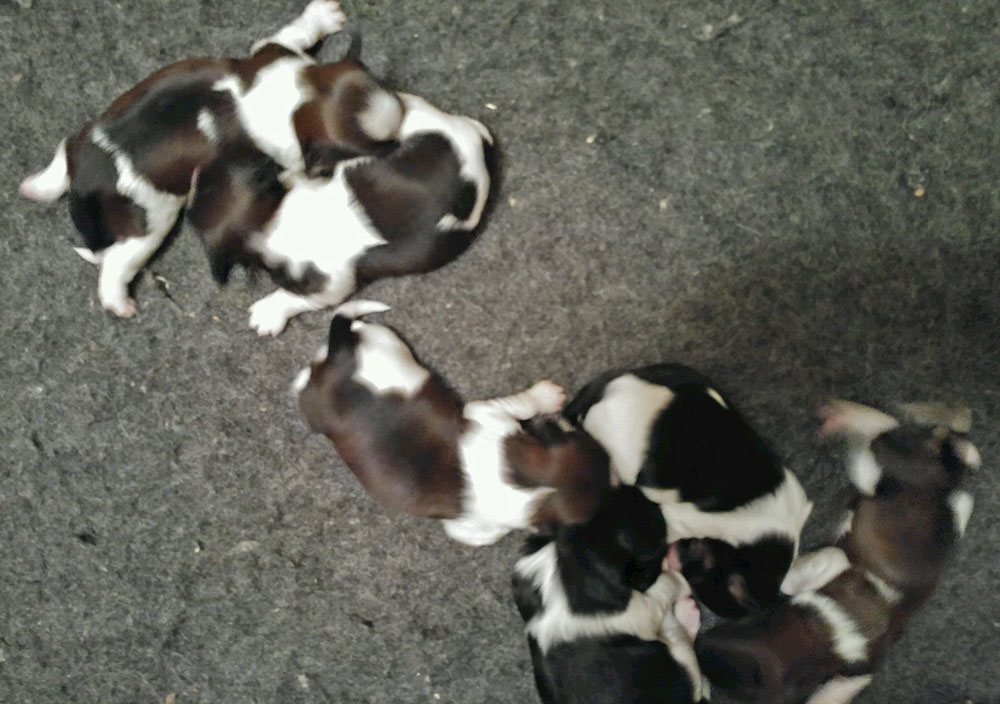 Around the same time, Chandler managed to spend some time with Leggand – our beautiful Havanese mommy. She delivered 6 puppies – 3 girls and 3 boys – on March 5th. This was our 'surprise!' They will be ready to join their Forever Families in early June.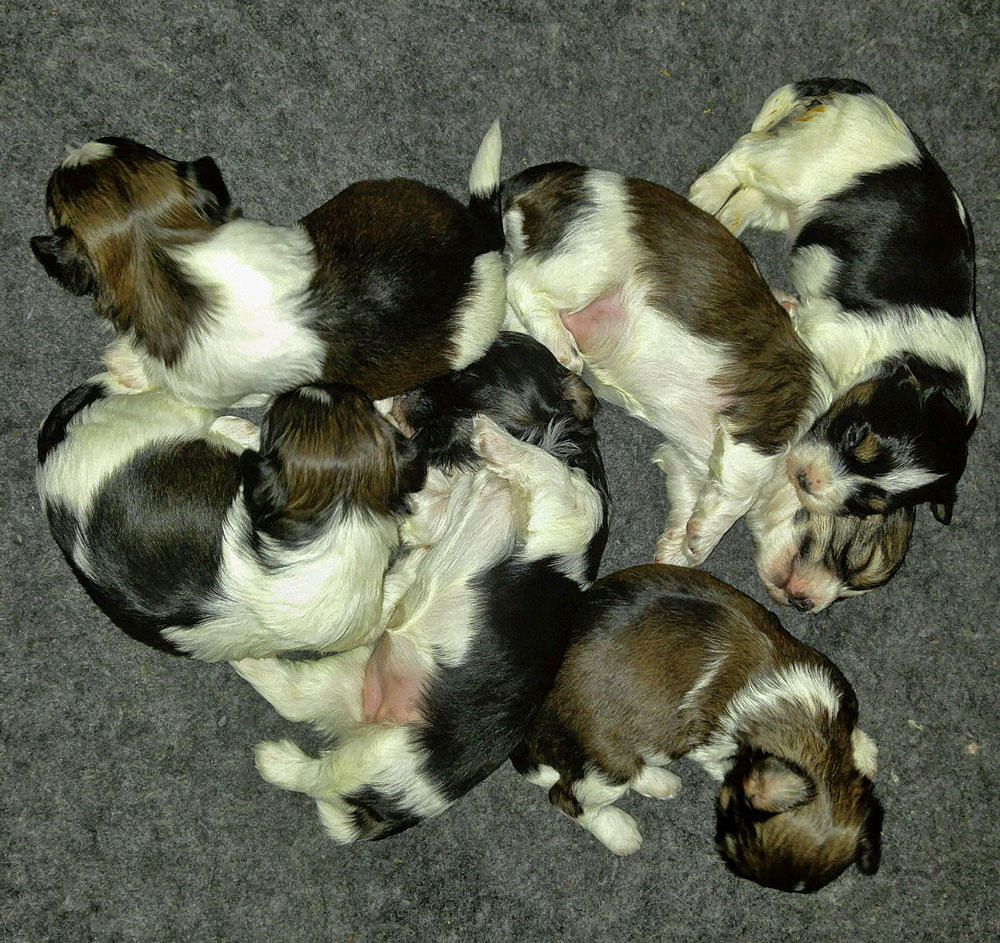 Are these not the cutest puppies – Leggand and Chandler – Havanese and Biewer Terrier. Just too precious!
Please contact Debbie at 410-939-4428 or CLICK HERE to E-mail Us! for more information.