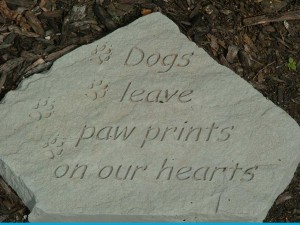 Do you ever wonder what type of home our puppies come from? Well, let there be no doubt. Our attitude is love.
It starts with this great steppingstone placed in our pond garden.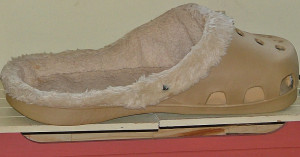 Then it shows in our
silly 'plush' lifestyle.
Check out THIS doggie bed!
Is this fun or what?!?!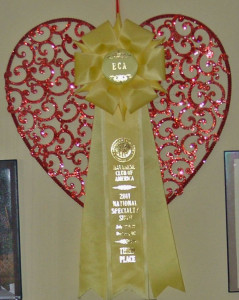 But that's not all. Our Havanese have brought us great pride in the wonderful job they've done earning their Grand Champion status and beyond. (Did you know there are 3 levels of Gr. Ch.?)
To the left is Lucci's first award. We were so very excited. Then that wall grew to this: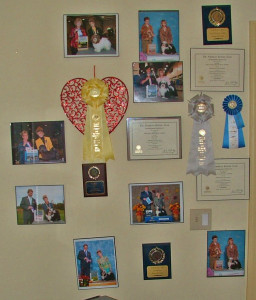 Ruthellen Viall of Viva Havanese in Binghamton, NY has been the handler of all of our dogs. She has been outstanding in her dedication, her loving care of our pets, and it shows in their success.
This is our first wall of fame.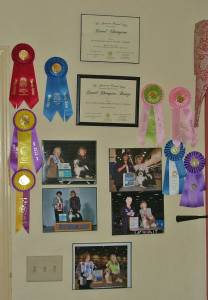 It has now expanded to this wall! Our second wall of Havanese fame. Thank you Ruthellen. Thank you to each and every one of you who keep tabs on our pups as they grow to champions. You encourage us with your wonderful comments.
Most of all, we thank our Havanese dogs. They are precious to Debbie and I. They bring us so much joy.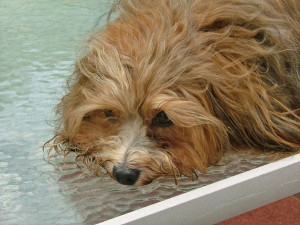 You might ask, "But are they happy?" Well, does this look like a life of love and luxury to you? Lokkei thinks so.