Do you ever wonder what it's like 'behind the scenes' with Pastor Ed and Debbie at Havs de Grace? Fun, noisy, with plenty of giggles to share!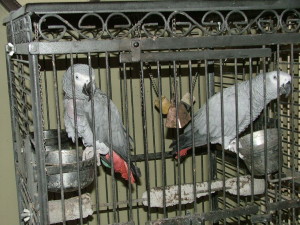 From frolicking Havanese ready to greet you and play, to very talkative African Greys, and a bit of spice with a rescue dog or two… well, it's just FUN!They have 3 African Greys and often when I go to take photos, they'll just a chatterin' and singin' and whistlin' away! They always make me giggle.
Add the ever beautiful Lilli and Lucci ready to greet you and make you feel very much at home, you're in for a treat if you offer a bit of TLC (tender loving care). A friendly rub behind the ears or a tickle on the belly and they're your friends forever!