Emmy – summer 2015 Havanese puppy – update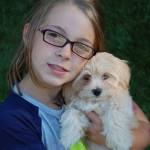 On Sept. 20, 2015, we received this update on Emmy, one of our summer puppies. Her  new Forever Family certainly loves her. This just warms our hearts!
Hi Ed and Debbie,
It is hard to believe Emmy has been part of our family for a month already. We wanted to let you know how well she is doing. She has been such a great addition to our family and has really fit in well. She loves playing in our backyard and especially enjoys playing fetch.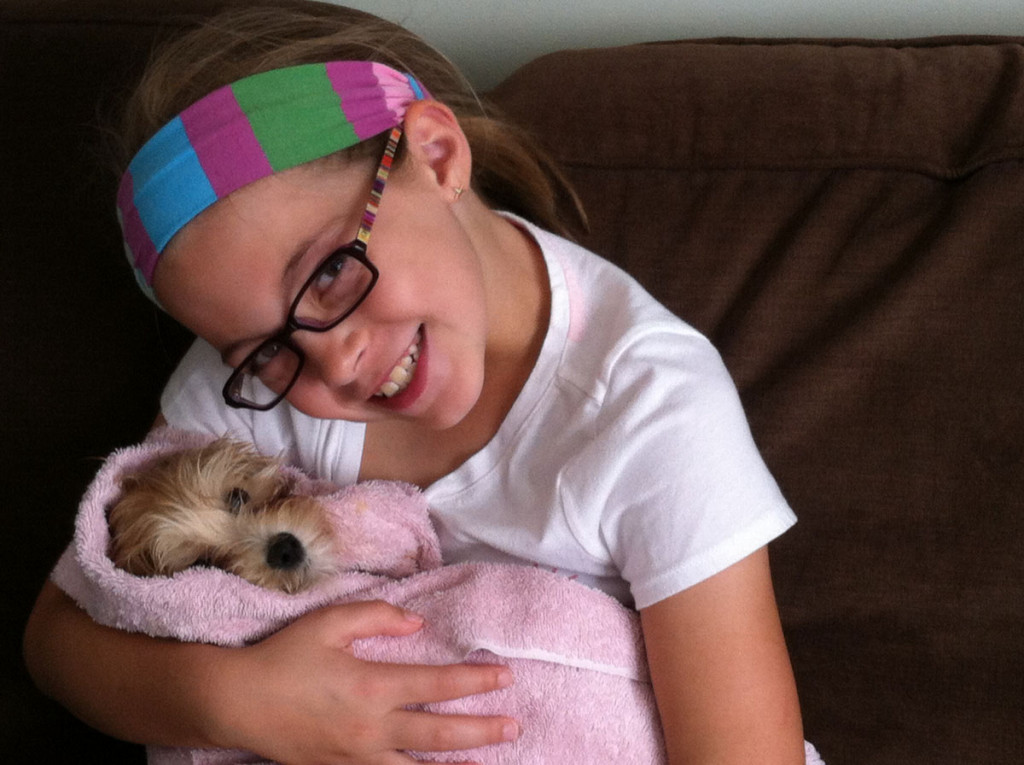 She also loves taking walks in the neighborhood. She enjoys meeting new people and is very friendly. She is silly and keeps us laughing with her little tricks like walking on two legs for a treat.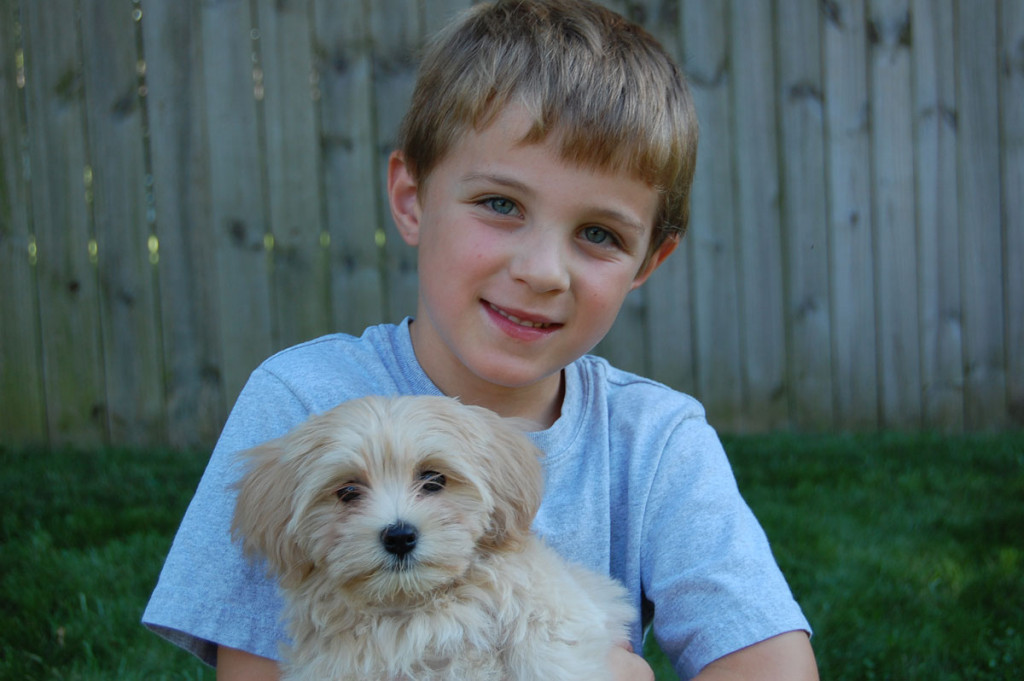 She especially loves her new kid brother and kid sister and cannot wait for them to get off the bus when she greets them with a rapidly wagging tail and many kisses.
She caught on very quickly with commands and already knows stay, come and sit (she seemed to know "sit" on the first day – we are guessing you worked on that one).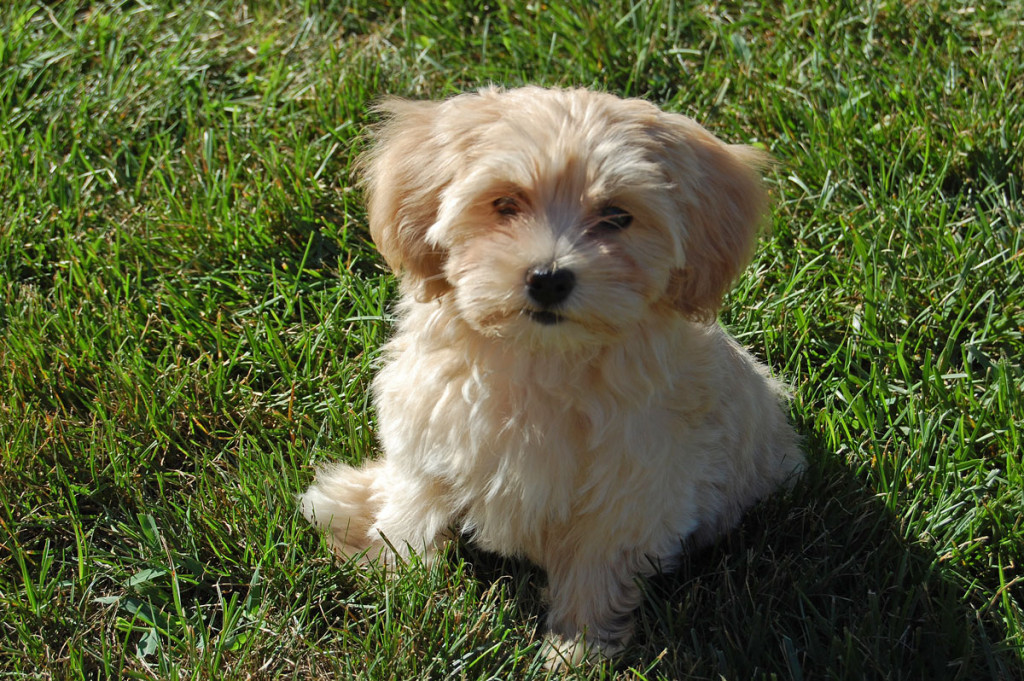 Emmy has been a great sleeper and, with the exception of one time, has slept continuously through the night since we got her. She has grown quite a bit in the last month and even had her first trip to the groomer for a trim last week. She has been a great patient when going to the vet for checkups. She has gotten many compliments while on our outings – we have heard several times that she is so cute that she looks like a stuffed animal!
Thank you!
The Crosswell Family