Polite Patience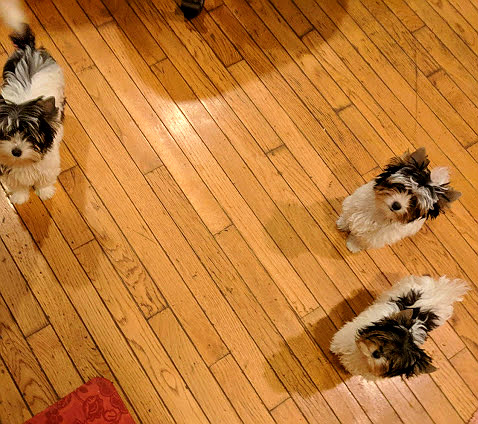 These 3 Biewer Terrier Ladies are politely and patiently awaiting dinner. Aren't they just the cutest little ladies you've seen!?!
These lovely pups are awaiting their Forever Families. Might that just be YOU? Lovable, adventurous, and most huggable companions.
Call Debbie TODAY. She just knows there are 3 families out there looking for the most perfect dog to enter their lives.