Perfect Time to Purchase Your Havanese Puppy for Christmas
The Havanese breed is a delightful combination: fun-loving, people-loving, and smart! It takes maybe 60 seconds to fall in love with them…. and only about 10 seconds for them to fall in love with you!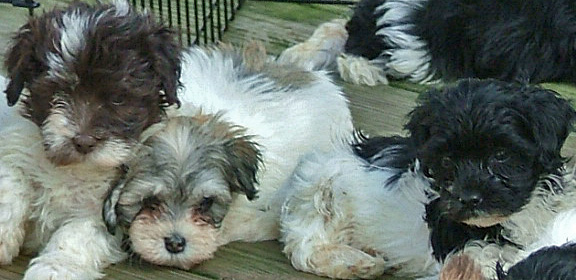 We know the holidays are a crazy time. It's never good to stuff a cute little puppy into a stocking just to hear your youngster's screams of delight. But we still have a couple puppies and you have plenty time to have the new puppy settle in with your youngster, so that the holiday is fun for everyone – you, the kids, AND the puppy.
If you're looking for the perfect puppy for the holidays, just give us a call. Our pups are home-bred and raised. They're nearly 11 weeks old and are ready for their Forever Homes. A new Havanese puppy will most certainly add to your holiday delight! Give the puppy and your family a great holiday by having the puppy settled in before the busy days ahead. But call soon, there are only a couple left!