Wondering our Yanna is doing?
Yanna – our Biewer Terrier – is a delight. If you remember, she arrived last August. She'll be a year in June I believe. I thought I'd update with a cute photo of Yanna. She's a little bundle of energy with a touch of Southern Lady – Alabama born!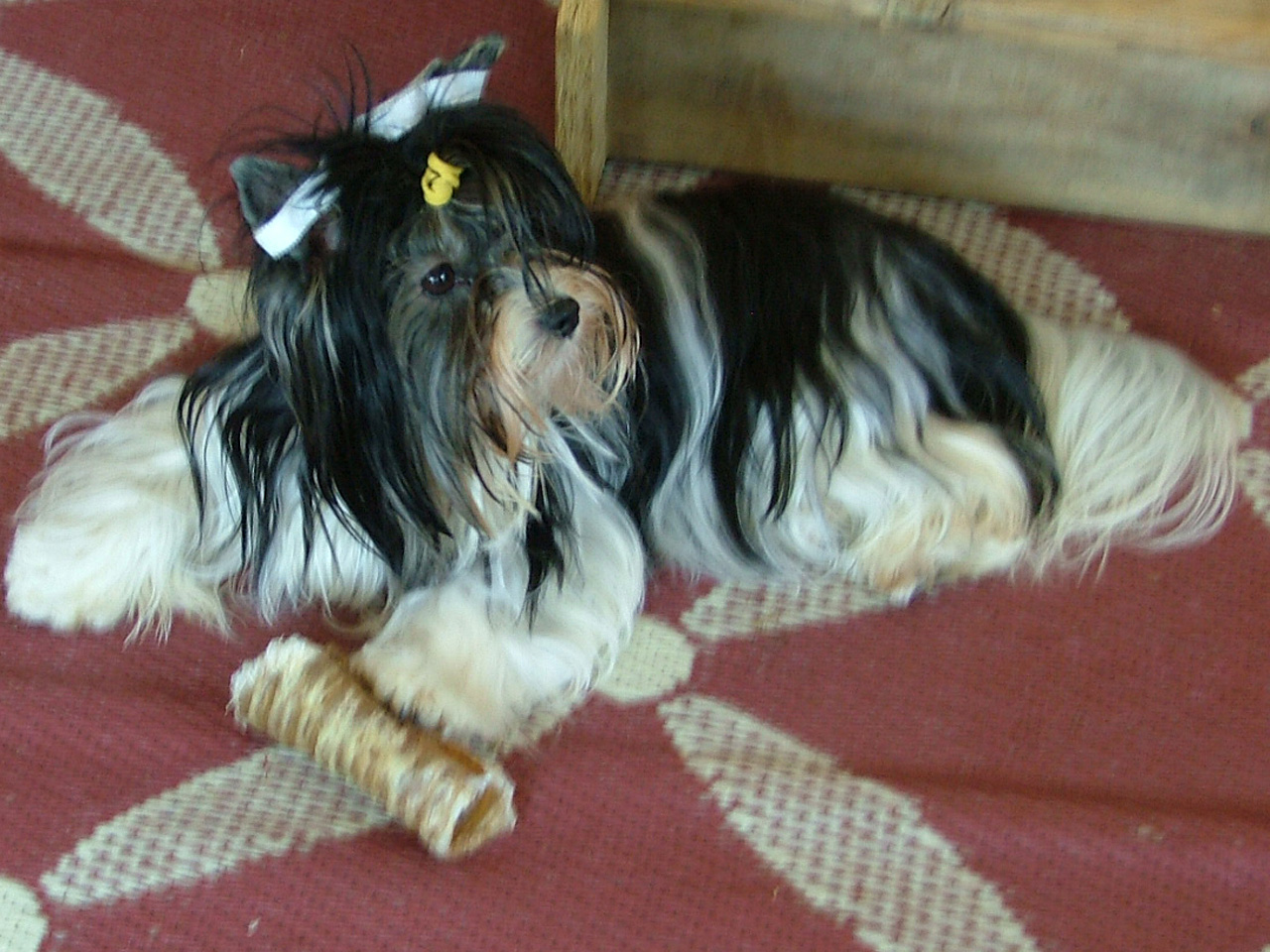 If you're wondering, she has her ears taped to help them stand up nicely. It didn't bother her one tiny bit as she romped and played and enjoyed all the attention!
The Biewer Terrier is described on the AKC's page as lighthearted, whimsical, with a childlike attitude and likes to carry a toy in its mouth. Fits our Yanna perfectly.
Yanna loves her Havanese family and plays well with everyone.