Beautiful Greetings from the McKeon Family
We received these photos and wonderful update from one of our FOREVER FAMILIES: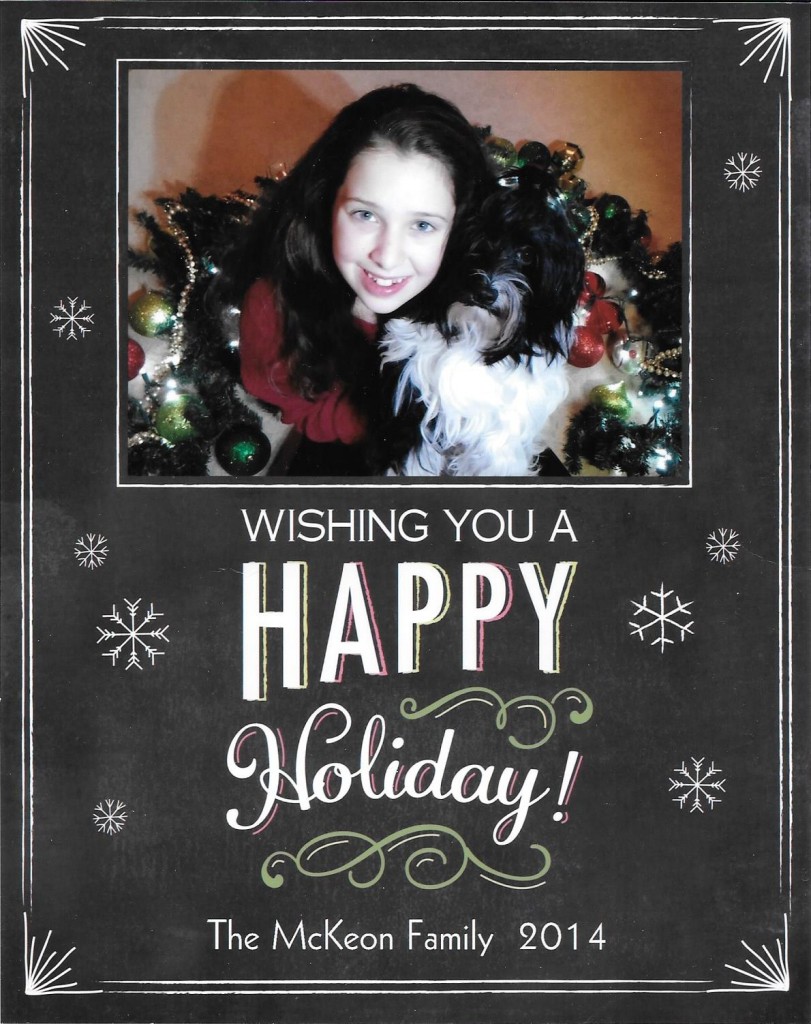 Debbie and Ed,

Hope you are having a great holiday season!  We love all the posts you have of your Havanese (and now Biewers) family!  The pictures of the recent puppies are all so adorable.

Just thought we would send a little note to say how much we love having Dexter as part of our family.  He really has a great personality and is always very playful.  We love having him so much we look forward to someday adding another to our family.

I know when we came to get him you stated that he wasn't fond of water but I have to say he has certainly overcome that fear.  We have a pool and he loves to jump in it with us in the summer.  I have included a few pictures.

Hope you all have a Merry Christmas and Happy New Year!

                                                Love, The McKeon Family

                                         Jim, Vicki, Callianne and Dexter
It is always wonderful to hear how well our puppies have adapted and how very loved they are. It is always a pleasure to hear from you and we are so very grateful for the more-than-beautiful Forever Families that love our pups. Thank you and MERRY CHRISTMAS!
Ed & Debbie