Yanna's Sire and Dam – our Biewer Terrier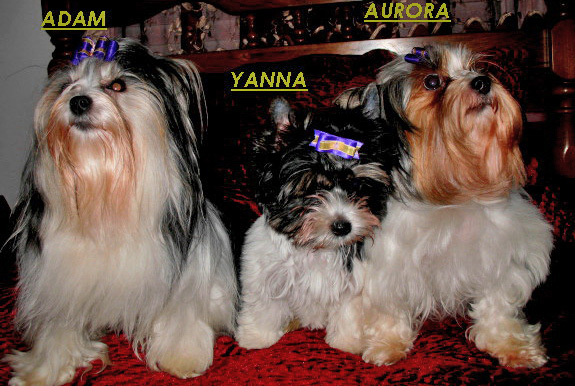 As you know, we'll soon be posting photos of Yanna when she arrives here in Havre de Grace. Debbie will be bringing her home from Alabama. But we thought that until we have photos of her from home (HdG) that we'd post a couple great photos of Yanna's Mommy – Aurora (Dam) and Daddy – Adam (Sire).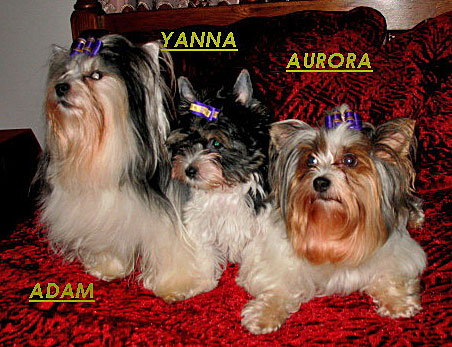 Aren't they just the cute-est!!!! Well, we think so. And we're very, very, very excited to have Yanna with us this week. What a wonderful addition to our family!