Yanna, a Biewer Terrier, joins the Havanese in our home.
We will soon be welcoming Yanna the new Biewer Terrier (pronounced BeeVare) we are purchasing from Alabama.  We will travel to pick her up the end of August. Here she is 6 weeks old and weighs a whopping 2.25 pounds!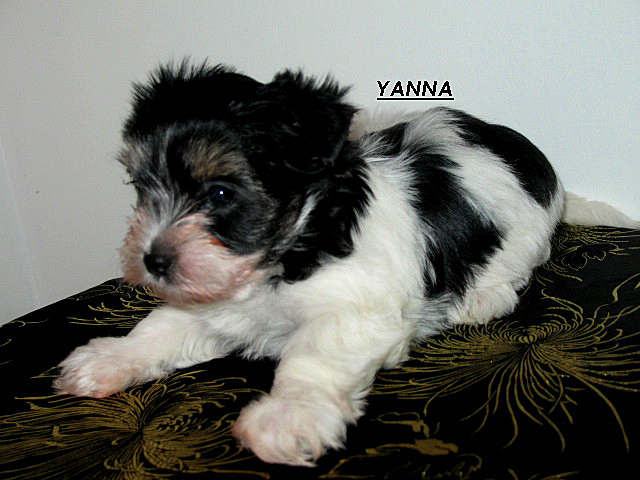 The Biewer Terrier is a new breed being established in the US. In April 2014, the AKC started recording this breed in their AKC Foundation Stock Service®. CLICK HERE to learn more about them, their history, and their continuing development.
We will be updating you as we learn more and bring Yanna home. We believe she'll be a very welcome addition to our family.