YANNA, a Biewer Terrier, arriving soon to Havs de Grace
We are so very, very excited to be having YANNA join us. Isn't she a cutie!!
After our disappointment with a previous effort to purchase this new breed, Biewer Terrier,our anticipation grows as we wait for early September when we head to Alabama to pick up our newest little darling!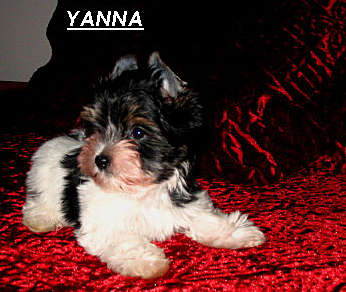 If you remember from an earlier post, Biewer (pronounced BeeVare) Terriers are a new breed, developed over many years. They are now listed with the Foundation Stock Service of the American Kennel Club. Click here for the FSS Information.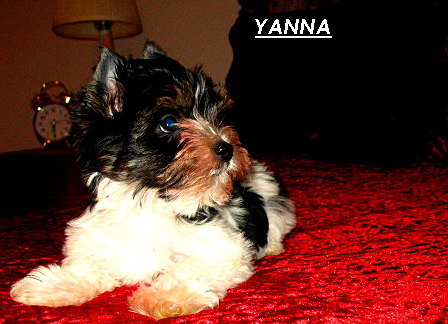 What is NOT to love about this beautiful little lady. Here she's about 8-9 weeks. We are so very exited to have her join us. Keep checking back for updates when she arrives in September!