Welcoming Our Newest Biewer Terrier – Ellie de Grace
This week I had an opportunity to visit the Heydt's to get a few photos. Debbie was a little surprised. She usually has the pups all 'purtied up' for photos. But it seems Pastor Ed forgot to tell her we had scheduled the date. But no matter!
What fun (as always)! They have two Biewer Terriers. In September they welcomed Yanna. This week I met and enjoyed the antics of Ellie. They are absolutely adorable.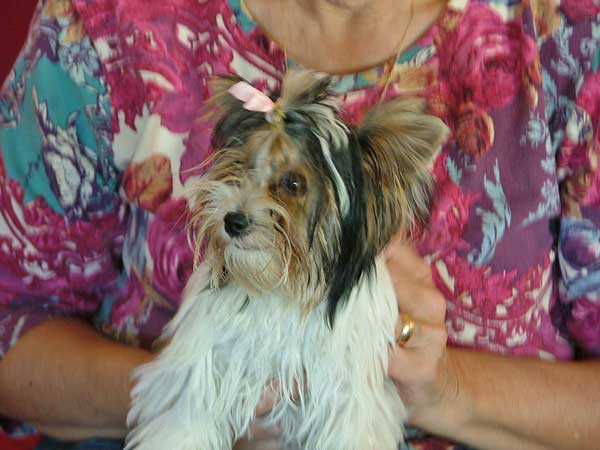 I must admit taking photos was a bit of a challenge. Talk about energy. The Havanese and Biewer Terriers are all so loveable that quite often I wished I'd had more than two hands to pet them.. Above Debbie tries to cuddle Ellie long enough for me to snap a photo.
Below is Ellie playing with a chew toy. But, yes, it is a bit blurry because she rolled and tossed and ran and rolled some more. I chuckle at how hard I tried to snap a photo of her. She is like a little teacup of inquisitive!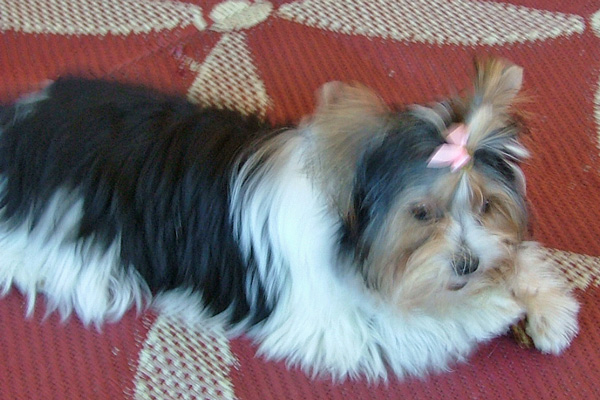 The Havanese and Biewer Terriers get along beautifully. They are all so very loveable. Check back in a few days. We have lots of great news to share. In the meantime, we welcome Ellie and Yanna to the Havanese household.