4 girls and a boy - Biewer Terriers - join the spring puppies at Havs de Grace. Home raised and beautiful!
Aren't they just the cutest!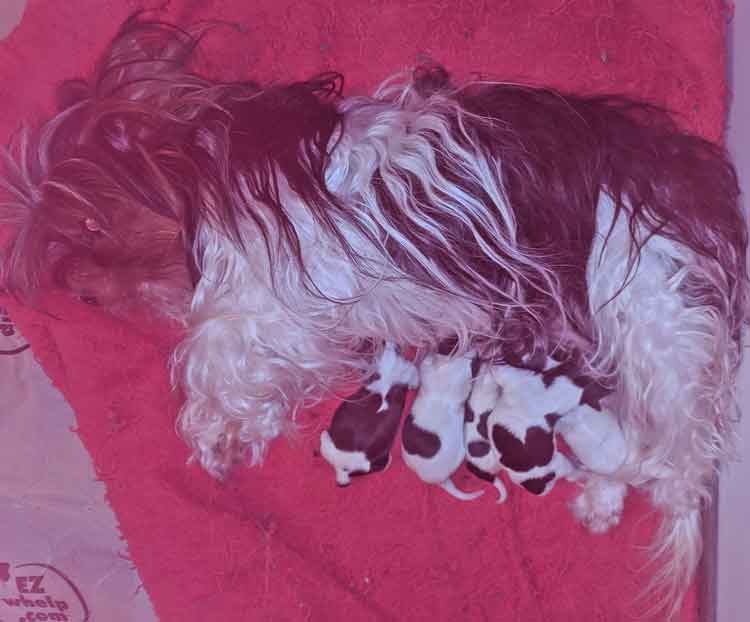 We have five beautiful pups – 4 girls and 1 boy. They surprised us a few days early, but all are well and healthy. I think Momma is relieved! We'll keep you posted on these little ones. Biewer Terriers – one of the up and coming breeds in America! Wonderful dogs – great friends.