Adorable Biewer Pups at 3 weeks
Biewer Terriers are one of the newest breeds in America.
AKC is following them. But the UKC has been having shows for them. They're a beautiful breed and love people.
Here's the latest peek at the beautiful 3-week old pups by Fionna and Chandler.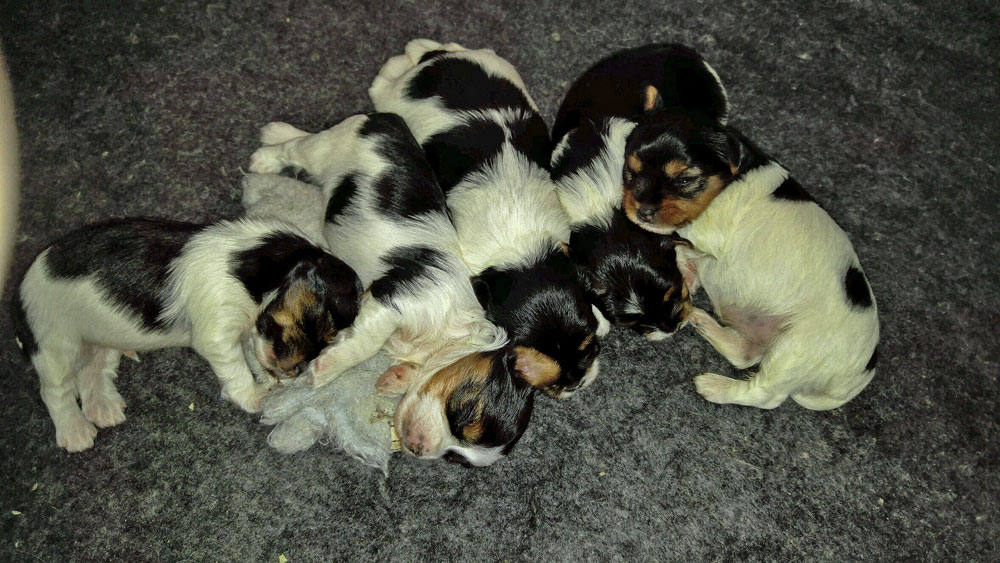 Are these 2 little girls and 3 boys not the cutest. I love 'em when they're little plump puppies 🙂 They'll be available to go to their Forever Families around June 12th. Give Deb a call if you're interested in making one of these little ones a part of your family!